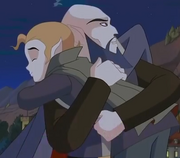 Description
Edit
The titular character of The Naughty Little Vampire and the spoiled young son of Con Tempos, President of the Land of the Vampyres.
Appearance
Edit
Vlad is a small child, with very pale skin and slightly pointed ears. As a vampire, he has red eyes. Vlad has blonde hair and black eyebrows.
Personality
Edit
Vlad is a spoiled brat who is only thinking of himself. He also wants to turn himself into a powerful vampyre semchanach so that nobody will ever tell him what to do again.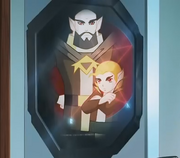 Con Tempos
: Vlad's father
He aspires to become a semchanach.
He has a fear of turkeys.
He only needs to take baths yearly.
To Sparrow : "That's a stupid name."
After seeing the turkey: "Do you want to tramatize me for life?!"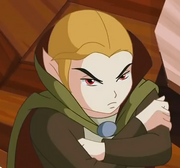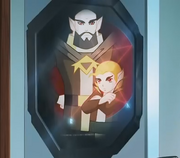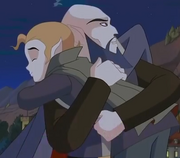 Community content is available under
CC-BY-SA
unless otherwise noted.